Doors Open EBA Video, June 2020.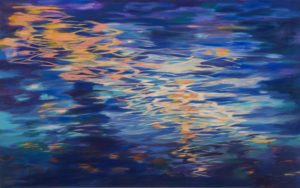 Art keeps popping up on the empty walls of the Enriched Bread Artists!
We invite you to take a virtual walk through our galleries as part of our own Doors Open EBA. We chose a safe way to keep you updated during the pandemic.
Enriched Bread Artists Co-operative, 951 Gladstone Ave., Ottawa, Ontario, Canada.
Juliana McDonald, "Dance of Light", oil paint on canvas, 35 x 56 inches. Photo credit, David Barbour.
..walking through our empty halls and more art popped up!

Posted by Enriched Bread Artists on Monday, June 8, 2020